If we're being realistic, New York was a colossal failure in its handling of the COVID-19 outbreak. Governor Andrew Cuomo ordered nursing homes to accept COVID-19 positive patients and prohibited those nursing homes from testing the patients after they were sent to the nursing homes.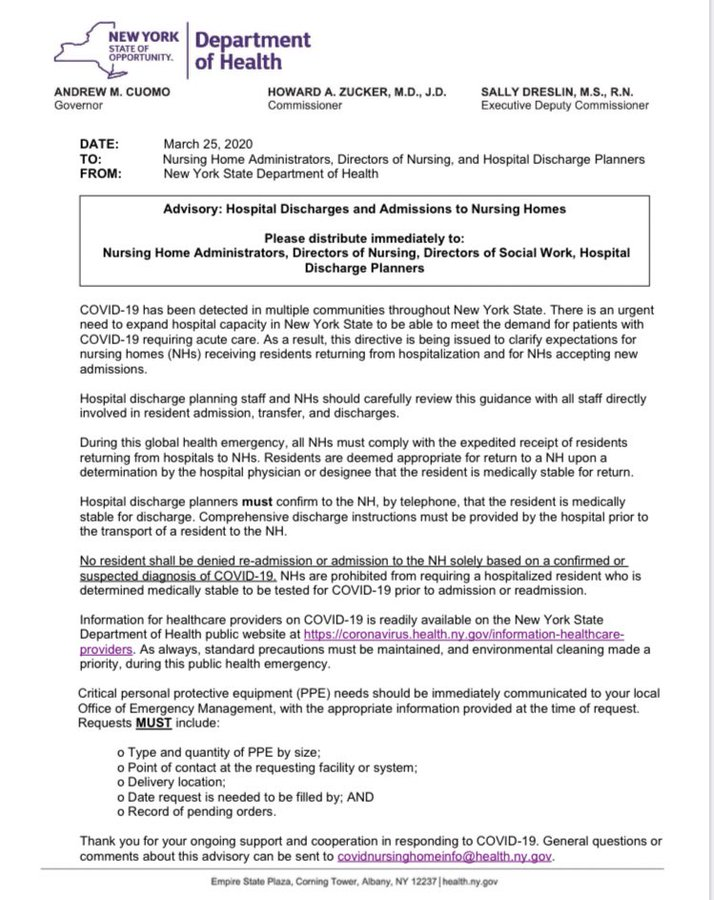 New York was, arguably, the worst hit place in the world. About 6,500 deaths have been attributed to New York's nursing homes and long-term care facilities.
Yet, Dr. Anthony Fauci offered praise to the state of New York for its handling of the pandemic.
"We've got to do the things that are very clear that we need to do to turn this around," Fauci told PBS NewsHour. "Remember, we can do it. We know that when you do it properly, you bring down those cases. We've done it. We've done it in New York."

"New York got hit worse than any place in the world. And they did it correctly by doing the things that you're talking about," added Fauci, director of the National Institute of Allergy and Infectious Diseases — and a member of the White House coronavirus task force.
Cuomo, as expected, took credit for such a fine job.
But was New York a success by any measure of its handling or did things just get so bad, so fast, that it reached herd immunity? After all, Fauci admitted that New York was hit worse than any place in the world.
Should New York be the 'model' for all others?
Dr. Suneptra Gupta, a world renowned professor of theoretical epidemiology at Oxford, published a study that says the percentage of infected population necessary to achieve the herd immunity sits somewhere between 10-20 percent.
"Seropositivity measures of 10–20% are entirely compatible with local levels of immunity having approached or even exceeded the HIT (herd immunity threshold), in which case the risk and scale of resurgence is lower than currently perceived."
The state of New York has reported that there have been more than 400,000 cases of the COVD-19 virus across the state.
The CDC says that the number is likely 10 times higher.
"Our best estimate right now is for every case reported there were actually 10 other infections," CDC Director Dr. Robert Redfield said during a June press conference.
As Jordan Schachtel explains, that would mean New York had about 4 million cases and would reach the 20% infection rate that Gupta's team found would be needed for herd immunity.
If New York simply reached herd immunity then that would mean they actually failed at every level of containment as they were not trying to reach herd immunity. That would be too dangerous and costly. They were trying to limit the virus's spread and impact overall.
They failed, miserably.
So, given that New York has been the worst place to be during the outbreak, what is Fauci talking about? What are he and Cuomo celebrating?