Don't recognize this name? You probably don't. It's not likely to be plastered all over your social media feeds or placed at the top of mainstream news headlines and home pages. 
While details regarding her murder and those responsible are still forthcoming, here's what we know about the slain Chicago police officer: 
Ella French was just 29-years-old, a three-year veteran of the Chicago Police Department. Officer French had just returned from maternity leave and now leaves behind a two-month-old daughter. She was a member of the community safety team, a special unit convened under the direction of police superintendent David Brown to respond to crime hotspots across the city. On Saturday, August 7, this young CPD officer and first-time mother was killed at a traffic stop, shot in the face. 
Her colleague, whose name at the time of writing has yet to be released, remains in hospital fighting for life. Local news reports that the officer sustained three gunshot wounds, with one bullet having exited an eye, another lodged in the back of his head, and the third in his shoulder.  
CPD superintendent Brown said of his officers, "They go to work, risking everything to serve the people of Chicago. "They come to work, willing to run toward things, toward gunfire, and they're willing to sacrifice their lives to save the lives of perfect strangers." Office Ella French's murder "marks the 27th time a Chicago police officer has been shot and the 11th time an officer has actually been shot."  
The events of last weekend highlight an alarming national trend of a rise in violence against police. FBI data reveals that by end of July, 44 law enforcement officers had been feloniously killed in the line of duty, up from 31 officers killed during the same time frame last year and representing a 41.9% increase. Fox News reports the number of officers shot by June 30 of 2021 had reached 128. 
The nation's largest law enforcement union, Fraternal Order of Police, attributes rising anti-police sentiment and violence against law enforcement to the "defund police" movement. FOP President Patrick Yoes told Fox News, "I think that the present climate that we see throughout the country right now and the dehumanization of law enforcement is certainly, I think, having some impact on the aggression towards law enforcement."
While elected officials, like Democrat Representative Cori Bush, maintain their $70 thousand private security and call for de-funding the police, officers across the nation continue to fall victim to violent crimes.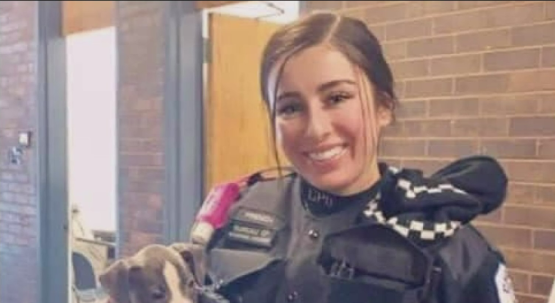 Ella French
Killed: August 7, 2021
#SayHerName